Still with the tune videos? Hell yeah, nevertheless, with the music films, just like in 2017 and 2018. Do you realize why? Because people are still pairing transferring photos with satisfying sonic oscillations, and as long as it's true, we will live at the pinnacle of the satisfaction of the nice. Also, "fine-tune films" is a relatively precious search phrase that can pay off with hundreds of clicks and, possibly, a few passive revenues from Google commercials over the direction of a whole year. But it really is a facet of the enterprise. I don't deal with it, so I might shut my mouth and make content material. Everyone lives to serve the algorithms now, so get on or off the internet!
While the nature of online video manufacturing and intake might also have changed, what's stayed the same is lots of artists and administrators collaborate on music films that deserve your interest. Here is the nice of the nice, so check again often (or every day; just ensure you shut and reopen your browser!) to look at what's new.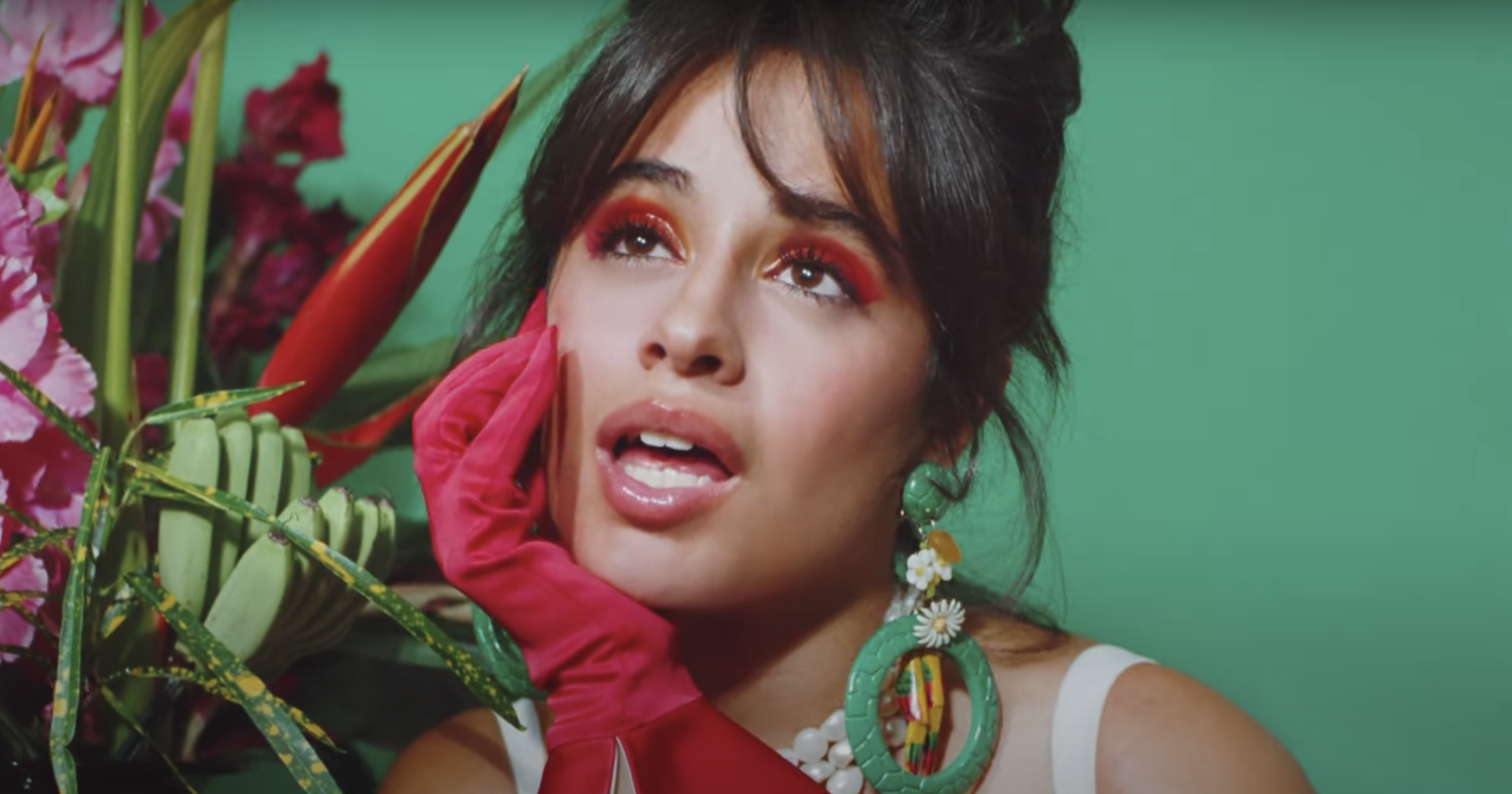 15. Preoccupations, "Compliance."
Director: Nicholas Brown and Evan Henderson
Release date: January 29
Why it is first-rate: What if David Lynch made a quick movie about Groot from Guardians of the Galaxy? The result is probably something like this video for "Compliance," providing a smoke-stuffed landscape and an industrial monster who takes place to resemble a tree-like superhero, however, with a hoop of the hearth on its lower back. The video doesn't try and chew off more than it could chunk, and it is fresh to look targeted, imaginative, and prescient and doesn't try to explain itself to you again and again.
14. Warm Human, "Down."
Director: Carol Brandt
Release date: February 7
Why it is top-notch: Warm Human's chilly expression of despair gets an equally cold video from Brandt, who keeps the tones blue and never reveals whether you're looking at the arena upside-down or right-aspect-up. The biblical imagery adds even more heft to the video, which isn't exactly uplifting; however, it does characteristic an albino snake — usually a smart move.
13. City Girls toes. Cardi B, "Twerk" (the form of NSFW)
Director: DAPS
Release date: January sixteen
Why is it high-quality: "Should we maybe blend it with some non-twerking shots?" "Absolutely no longer." There's an unmarried-minded purity to this video that locations it on an aircraft above the myriad of motion pictures providing twerking — when your mission is finding the world's best twerker, you must be dedicated to your motive. And Miami's City Girls, with help from Cardi B, are certainly committed.
12. Lizzo, "Juice."
Director: Quinn Wilson
Release date: January four
Why it's exceptional: The lighthearted parody has admittedly been achieved to death in track motion pictures; however, sometimes all it takes is a specifically lively song, a charismatic performer, and frequent cuts between scenes to make the form experience sparkling. That's the case with Lizzo's "Juice," a part exercising video, part infomercial, component late-night speak display, and part lotion commercial, to persuade you that you must likely be consuming the same juice as Lizzo.
Eleven. Jungle, "Casio"
Director: Josh Lloyd-Watson & Charlie Di Placido
Why it is excellent: As the laid-lower-back dance trend takes over tune films, it's hard for a choreographed habitual to face out. But "Casio" embraces what seems to be an at-ease vibe and produces a sneakily complex and lively dance choreographed using one of the band's contributors (and the lead dancer in the video). The result is a hypnotic excellent that matches the music perfectly, and you'll be lulled into a pleasant trance by using the time you get to the request for Julia to call.
10. Rive, "Filles."
Director: TEMPLE CACHÉ, lively through Oriane Rondeau
Release date: February 7
Why it's remarkable: Simplicity accomplished neatly usually attracts interest in this, the maximum essential of all music video lists! Oriane Rondeau's cut-out animation highlights the huge form of files depicted at some stage in art history, a maximum of whom weren't given a lot of a voice with the artists' aid doing the depicting. Rive, a Brussels-based duo, puts all the photos towards a simple backdrop that regularly expands to encompass more time and space, consuming the blackness that confined the video at its outset.
9. Xiu Xiu, "Pumpkin Attack on Mommy and Daddy."
Director: Angela Seo and Anna Lian Tes
Release date: January 15
Why it's extraordinary: Xiu Xiu may be delivering a complete suite of modern art movies to accompany the Girl With Basket of Fruit album, out February eight. The film accompanies every music — or Act, because the title cards tell you — is more Matthew Barney than Superorganism (final 12 months' champion of thematically connected films). Still, if you like your chords dissonant, your videos filled with vaguely ominous photos, and your celery crammed in someone else's mouth, "Pumpkin Attack on Mommy and Daddy" is for you.
8. Lauren Ruth Ward, "Valhalla."
Director: Alli Coates
Release date: January 18
Why it is extraordinary: What if stereotypical masculinity changed into… NOT stereotypical masculinity? That's the premise of Lauren Ruth Ward's "Valhalla" video, which begins with a ladies-simplest poker game of increasingly excessive stakes. You'll be bought while the trio of elderly men dressed in underwear inputs the photo. If not, there may be the badass weightlifting scene, in which Ward kisses her biceps and practices radical self-popularity/standard male hubris earlier than a snake wraps around her head. It's weird and irreverent in all the proper locations — mainly the very last shot, which by no means strays from Ward's face.
7. Gary Clark, Jr., "This Land."
Director: Savanah Leaf
Release date: January 10
Why it is splendid: The imagery of Gary Clark, Jr.'s "This Land" evokes all types of ugly emotions about cutting-edge America and the rotten, fake promises on which it was founded. It does not take a professional to decipher what lighting fixtures the Confederate flag on the fireplace approach. Still, this video actively engages with a social and political landscape littered with exaggeration, blunt rhetoric, and lack of subtlety. Sometimes, you simply have to burn the flag to make a point.
6. Sivan Talmor, "Sad Heart."
Director: Karni & Saul
Release date: January 19
Why it is awesome: The directorial duo Karni & Saul create a layered multimedia backdrop for Sivan Talmor's damaged-hearted track, mixing animation, images, and film to tune a discern through a three-dimensional panorama. It performs nearly like a video game, like a side-scrolling Mario entering a desolate 21st-century metropolis and needs to make his way out. Unfortunately, this sport isn't real because even this imaginative and prescient truth is much less haunting than the actual truth!
5. The Chemical Brothers, "Gotta Keep On."
Director: Michel and Olivier Gondry
Release date: February 6
Why it is the first-rate: The Gondrys has done it again! Fresh off the release of their truly bizarre collection of branded movies for Park MGM, all of which clock in at 30 seconds and include credit, the surrealist brothers turned lower back to track films (Michel made his mark at the style with The White Stripes' iconic "The Hardest Button to Button"), and the impact is a subtly creepy vision of a dance party, minus the advertising and marketing. A confined use of special effects makes what appears to be an honest scene of dancers filling a dark room appear barely off… until the whole lot devolves into globular clusters. It's the suitable visual hook for The Chemical Brothers' catchy beat.
4. The Killers, "Land of the Free."
Director: Spike Lee
Release date: January 14
Why it's exquisite: Well, here we were in 2019, and The Killers and Spike Lee have joined forces; so, yeah, it'd take one thousand clumsy papers in an intro-level expressive way of life elegance to hint at the origins and implications of this collaboration. Nevertheless! The Killers write good pop songs, and Spike Lee is one of the most proficient administrators alive, with a purpose to have at it. Lee, who's been chronicling America's racist legacy for over 3 years, depicts the modern American situation at its unvarnished worst by focusing on the humanitarian crisis at the border with Mexico. Along with his 2018 film BlacKkKlansman, Lee mixes cinematic aptitude with video captured through the telephone to present a dignified touch and a visceral immediacy to the situations immigrants face. It all culminates in the chaotic, violent attempt to save many people from seeking a better existence in America. "Land of the Free," certainly.
3. A$AP Rocky, "Kids Turned Out Fine."
Release date: February 6
Why it is terrific: A$AP Rocky has to turn out to be one of the reliably interesting music video creators within the commercial enterprise, with "Kids Turned Out Fine" falling someplace between the lethal critical social statement of "Gunz N Butter" and the drug-fueled trippiness of "A$AP Forever," both from 2018. The mixture of images and animation bolsters the surreal feeling of "Kids Turned Out Fine," a despairing assessment of utilitarian child-rearing. What begins as a solar-sopping wet, nostalgic depiction of youngsters unexpectedly turns into a hallucinogenic escape wherein we all finish up as a crash-take-a-look-at dummy. What does "turned out great" definitely suggest, anyway???
2. Powder, "New Tribe."
Director: AC-bu
Release date: January 23
Why it's great: THIS is how you make a memorable tune video. Japanese animation group AC-bu — who created a meme with their 2011 video "Galo Sengen" and made contributions to the famous anime Pop Team Epic — takes a simple resignation letter and commodifies the shit out of it in this delightfully weird blend of truly each form of animation practicable. The surreal narrative of manufacturing and efficiency captures the pulsating beat of Powder's pattern and the inhumanity of cutting-edge running life. Hand in that resignation letter, dance, or simply watch greater AC-bu movies, like this insane business for Dominoes.
1. Benny Blanco, Calvin Harris, and Miguel, "I Found You/Nilda's Story."
Director: Jake Schreier
Release date: January 4
Why it's superb: The original video for Benny Blanco's "I Found You" is a semi-ironic take on the system of creating a groovy tune video, which might have been merely satisfactory had it not been for the fact that it featured Lil Dicky, thus automatically disqualifying it from inclusion at the list of 2018's first-class movies. Suffice it to say that in 2019, everyone's taking the dire nation of the US world more critically, as emphasized in Nilda's story. Miguel's toned-down version of the song is a stimulated interpretation, and the video punches you within the gut without slipping into sentimentality. Humanizing in any other case, abstract political arguments continually paint an extra complicated image, and the reality that Nilda's escape from gang violence, separation from her son, next detention, and felony limbo are not precise must upload tons-needed context to headlines you spot flashing throughout your various displays every day.
Sign up here for our daily Thrillist e-mail, get Streamail for more amusement, and subscribe here for our YouTube channel to get your restore of the nice in food/drink/amusing.
Anthony Schneck is a leisure editor at Thrillist. Follow him @AnthonySchneck.
Our satisfactory tales, brought day by day
The excellent selection you may make all day.
I verify I am a minimum of 21 years old