What is PushEngage? PushEngage offers personalized web push notifications using your subscribers' automatic segmentation and auto-responders to send the message. We triggered and personalized campaigns like Cart abandonment, Price alert, and Browse abandonment based on user behavior and fully personalized. We support all web push browsers- Chrome, Firefox, Microsoft Edge, Safari, Opera, UC Web, Samsung Internet, and AMP pages.
A push service receives a network request, validates it, and delivers a push message to the browser. If the browser is offline, the message is queued until the browser comes online. Every browser can use any push service they want; it's something developers have no control over.
Now, re-engage with the customer with targeted push notifications. You can install and start live with Push Notification on your websites in a few minutes.
Once a visitor subscribes to the push notification, you can auto-update the visitors about your new post. The visitor will receive the push notification even if they are not available on your website. You can also segment the subscribers based on their interests and re-engage them with relevant push notifications.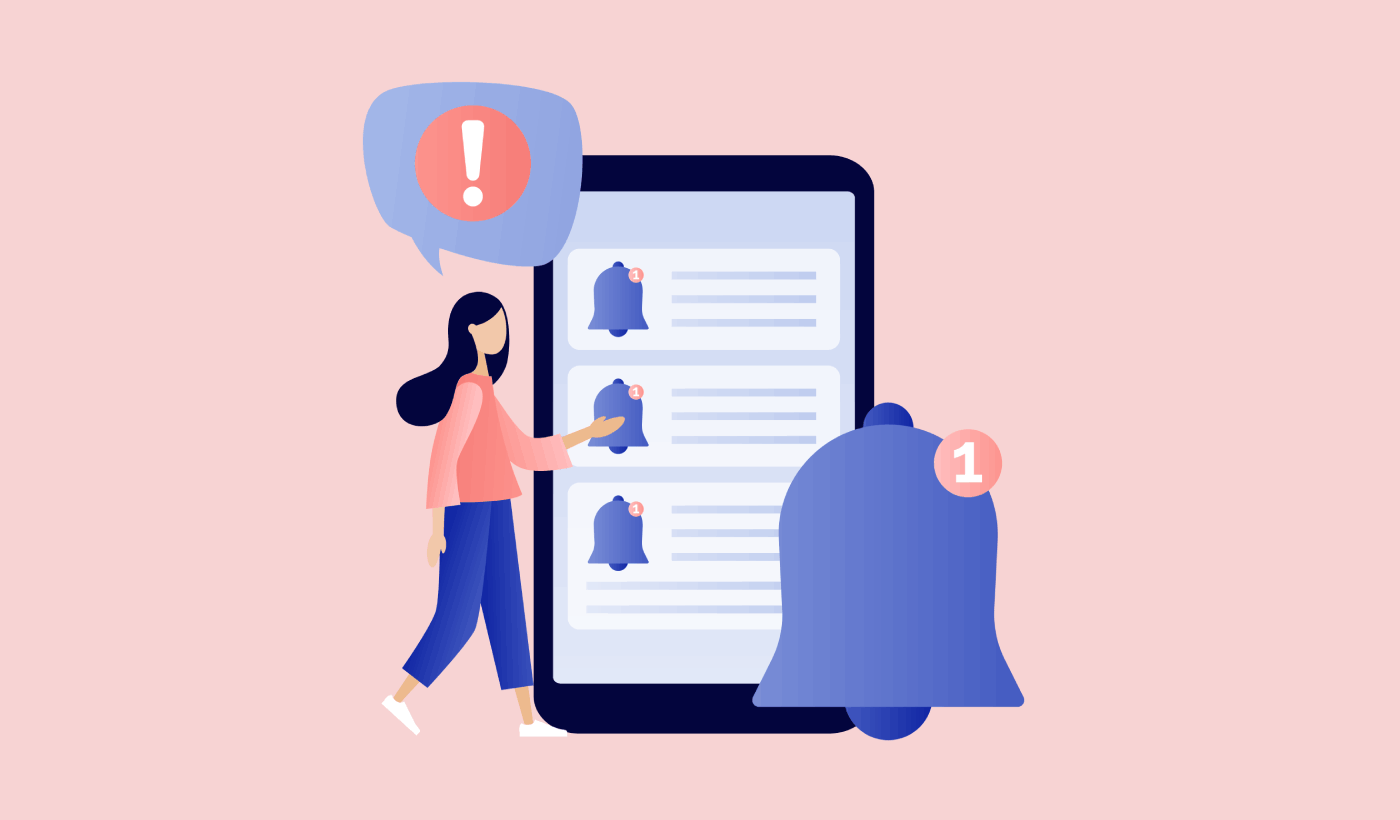 PushEngage offers free as well as paid plans. You can also choose 14 days before purchase. PushEngage has features explicitly designed to increase the Engagement Rate and Conversion Rate for your push notification campaigns.
Want to remove PushEngage? There are three ways to unsubscribe PushEngage.
Unsubscribe at the time when you receive a notification from the website
Chrome provides a simple single-click opt-out, and if you right-click when you receive a browser push notification. It will show an option to disable notifications from that domain. Just click on the link to unsubscribe messages in Chrome. This is one of the ways to remove PushEngage.
Remove from receiving a push notification from a website after clicking allow
Here are step-by-step instructions to unsubscribe from Chrome notifications.
> Open a new browser tab and write chrome://setting//content, and you will see the pop-up.
>Go to the Notification section and click Manage Exception. This will list all the URLs of the site you want to unsubscribe or remove. You can deny, allow, or completely remove a website. You will be unsubscribed from the Chrome push notification.
Cancel from receiving a push notification in a single click
Push notification also allows you to unsubscribe from the push notification with a single click. The website owner is supposed to enable the subscribers' option or unsubscribe from the web push notification.
The most asked question about  PushEngage WordPress is, "What is PushEngage WordPress?" WordPress push notification is now a reality. You can easily segment, schedule, and auto-update your new post to subscribers. WordPress is the biggest content management system used worldwide. It shares 50-60% of the market share of CMS. With popularity and ease of use, WordPress runs 31% of the internet. It's easy to use a platform for creating websites for business, blogging, portfolios, universities, real estate, and many more.
You will find many themes and easy-to-use plugins to make your job easier on the WordPress platform. One of the most asked questions about WordPress PushEngaement is how to send push notifications in WordPress? You can use the WordPress push notification plugins. You can enable WordPress Push Notification by using the plugins, and it is completely free to use the plugins and one of the best push notification plugins for WordPress.
How do you install the PushEngage WordPress push notification plugin on the website?
Installing PushEngage Push Notification plugin
With the plugin, anyone with the least technical knowledge can use WordPress PushEngage. Installing the plugin on the WordPress account is so simple. Open your WordPress account.
On the plugin search bar, enter PushEngage Plugins and hit search. It will show the PushEngage WordPress plugin.
Install the Push Notification WordPress Plugin and press on activate. It will ask for API.
For API, log in to the PushEngage account. From PushEngage dashboard > Setting> Site Setting>  API keys. Click to generate the API key. It will provide a fresh API key for your account.
A new API key is generated for your account.
Copy the API key and paste that into your WordPress PushEngage log-in section.
Once you enter the API key, the integration of the PushEngage plugin in WordPress is complete. Before sending the push notification, configure all the settings.
Are you a Blogger? Is your site based on the platform of Google Blogger or the Blogspot website? Do you want to know about PushEngage?
One of the frequently asked questions: "How to install PushEngage?"
So, here are the steps below on how to install PushEngage.
Go to the blogger theme. Scroll down and click on "Edit HTML." Click on it, and it will open the HTML page.
Now, go to the PushEngage dashboard. Go to settings and click on the Installation setting. You will see "choose the website type and add the script." Select your website type- HTTP or HTTPS. The corresponding Javascript will be displayed below. Copy the Javascript code.
Integrate Code In Blogger
Copy the Async version and add the code anywhere in your website's HTML. On the HTML page, search for the header section(). Now, place this in your HTML code in the header section. Save the theme.
This is it. You are done if you are on the HTTP site.
This is how you Install and Use PushEngage for your website.
About PushEngage :
PushEngage has been trusted by more than 1000+ companies across 150+ countries worldwide for their Push Notification campaign. More than three Billion push notifications ares being sentmonthlyh from the PushEngage platform. Many of the Fortune 500 companies use PushEngage as their Push Notification partner.
So, people, we gave the details about PushEngage.
How to install, use, About PushEngage WordPress, And cancel or remove PushEngage account.
So, check all the details for better knowledge.